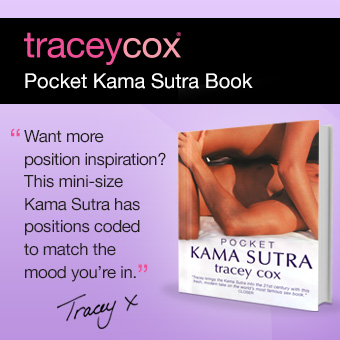 Here's a sobering statistic: the majority of women have the majority of their orgasms through oral sex or masturbation.
Depressing, yes, but unless we're suddenly able to magically relocate the clitoris inside the vagina, we're stuck with this basic design flaw!
Here's how to rework all your old favourite positions to give her a fighting chance.
Lying Positions
Zap life into the laziest lying position by going head to toe.
This one's dead simple: He lies on his back. Facing his feet, she straddles his hips and lowers herself onto his erect penis. Then she extends her legs backwards and leans forwards until her feet are next to his head and she's lying on top of him.
(Just to be clear: She's facing one way, him another. His feet are near her head, her feet are near his.)