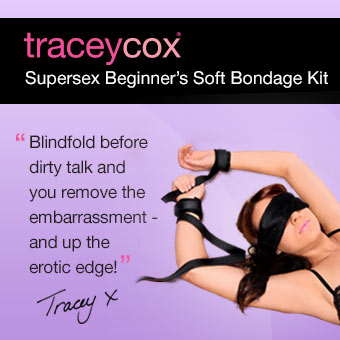 It's the one time saying 'F*** you!' to your partner could score you a snog rather than a slap. Talking dirty is a fantastic way to shake up a sluggish sex life, but there are many reasons why talking dirty makes us decidedly bashful.
Why you're nervous
You're not sure if your partner will like it: You're actually right to be worried about this one because it's not gender specific and everyone has a different idea of what's a turn on and what isn't. I know lots of women who like really nasty dirty talk - and plenty of men who don't like either saying it or being on the receiving end.
"It's demeaning, listening to her talk like a common whore," one guy told me while I was researching one of my books. Another quiet-as-a-mouse, shy friend lit up like a Christmas tree when she described the freedom of saying the wonderfully trashy stuff you hear in porn.
You can't always predict how your partner will react and assuming he'll love trashy talk just because he's a bloke is a big mistake. So don't just launch into it. Get them used to the idea by sending texts that start off mild ('Keep thinking about Sunday morning... can I have a repeat'), then ramp up the raunchiness if that's well received.